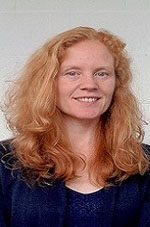 Karen Hughes is Research and Capacity Development Manager (Specialist Projects) at Public Health Wales and an Honorary Professor at Bangor University. She has a broad public health research portfolio with specialist expertise in violence prevention, alcohol use and health and behaviour in nightlife environments.
Her skills include systematic literature review, quantitative research methods, intervention evaluation and the development of public health intelligence. Prior to joining Public Health Wales, Karen headed up research for the World Health Organization Collaborating Centre for Violence Prevention at Liverpool John Moores University and led a research team undertaking local, national and international projects on violence prevention, youth drinking behaviours and the development of healthy nightlife environments.
She collaborates in various international research networks and projects on violence and nightlife health and has published a wide range of peer reviewed journal articles and reports.