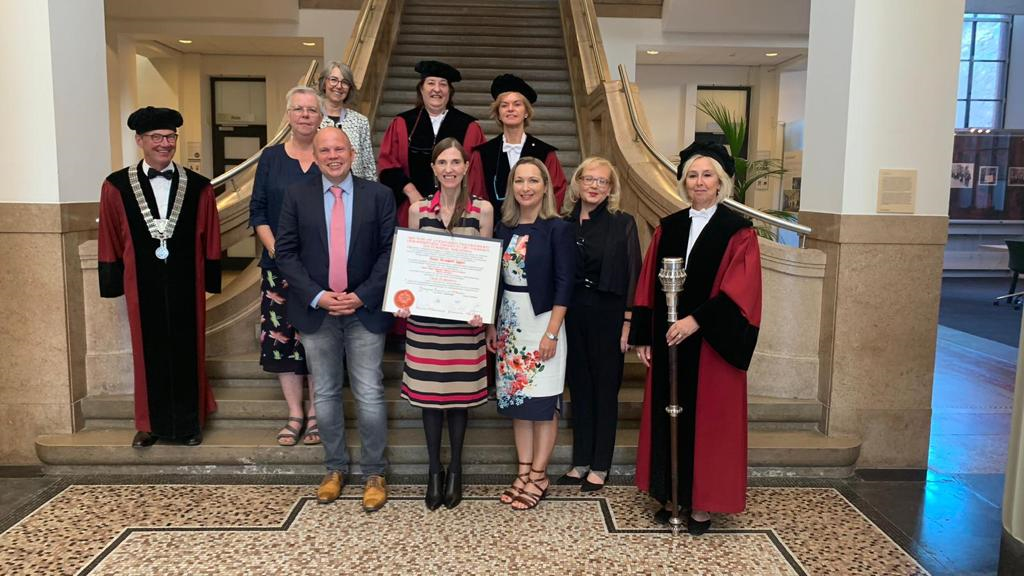 On 6th September, the Director of the Wales Health Impact Assessment Support Unit (WHIASU), Liz Green, successfully defended her PhD thesis, "Health Impact Assessment (HIA) as a tool to mobilise Health in All Policies", at Maastricht University and has obtained her Doctorate. This is the first time ever that HIA has been the explicit focus of a PhD.
Colleagues at WHIASU would like to congratulate Liz on her brilliant achievement!
If you would like to watch Liz's defence of her thesis, you can watch it HERE (English only).