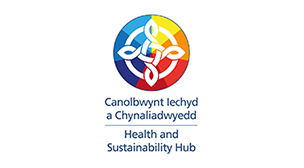 The Health and Sustainability Hub supports Public Health Wales to meet its duties under the Well-being of Future Generations (Wales) Act 2015. It also works with the wider public health community and stakeholder organisations to maximise the opportunities provided by the Act to improve health and well-being and reduce inequalities.
You can engage with the work of the Hub by e-mailing: [email protected]
We welcome calls and correspondence in Welsh. We will respond in Welsh without delay.
Our work
What we do:
The 'Health and Sustainability Hub' has several supporting roles in maximising the opportunities for public health from this pioneering legislation.
The Hub's programmes of work include supporting Public Health Wales, as a public body in the Act, with its contribution towards each of the well-being goals, and in applying the sustainable development principle, to become an exemplar, championing and sustainable organisation.
In addition to this, the Hub supports the wider public health system in its role on the Public Services Boards to enhance the potential to improve health and well-being.
The Hub works with and supports other public bodies and cross-sector stakeholder organisations to strengthen the impact of the Act on public health, including environmental sustainability.
What we have done:
Recent work has included supporting the development of a Health Impact Assessment on the potential health implications of home working and supporting the development of the International Horizon Scanning and Learning reports to inform Wales' Covid-19 Public Health Response and Recovery in response to the Covid-19 pandemic.
Work has also included presenting a webinar to our partners in the Netherlands to share Wales' experience and learning around the Sustainable Development Goals and developing an online workshop to support teams and individuals within public bodies to identify and reduce their impact on the environment.
Current work is in areas such as climate change in Wales, developing e-briefings to support a Covid-19 green recovery by identifying opportunities to support priority areas, working with key stakeholders in Wales and Europe in the Joint Action on Health Equity Europe (JAHEE) Programme and continuing to support the development of the International Horizon Scanning reports.
Health and Sustainability Hub Team:
Eurgain Powell
Programme Manager
Eurgain is the Sustainable Development Programme Manager within Public Health Wales' Health and Sustainability Hub. She joined in March 2022 and her role is to support the implementation of the Well-being of Future Generations Act, through sustainability and climate change initiatives. Before joining the Hub, Eurgain worked as Change Maker for the Future Generations Commissioner for Wales leading work on decarbonisation, transport and procurement, influencing key Welsh Government strategies and decisions. She has worked in a range of organisations including the Climate Change Commission for Wales, Forum for the Future and Carmarthenshire County Council taking forward sustainability and climate change projects. Eurgain is very passionate about making a difference and protecting our planet for future generations. When not working she's busy with local sustainability projects and enjoys spending time in nature, running, cycling and walking her dog.
Tracy Evans
Senior Sustainable Development Officer
Tracy is the Senior Sustainable Development Officer in the Hub. She is working to raise awareness and understanding of sustainability and biodiversity to support Wales' well-being goals and achieve a more sustainable future. Before joining Public Health Wales in 2020, Tracy worked for Caerphilly County Borough Council in a variety of policy and sustainability roles. Outside of work, Tracy enjoys walking and mountain biking.