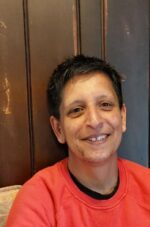 Since the start of her career Zarqa has worked in statutory and non-statutory services and the common theme in all the roles has been, helping others. She started her career as a Youth & Community Worker following her degree and worked in drugs services for young people and then adults. She has spent the last 4 years of her career in Health and Wellbeing management roles in the Housing and Further Education sector.
Her role as Project Manager in the ACE Hub is primarily focused on the Further Education Sector and supporting them to embed and sustain a trauma-informed approach with the way they work with learners and staff. She is looking forward to having a wider input into the ACE team objectives, utilising her personal and professional experiences to help inform future working.
In her spare time Zarqa is a Cricket Coach and has various other roles within the cricket environment including Scoring. She also loves being at her allotment where she can relax and potter about and attempt to grow some vegetables along the way. She has a little dog who keeps her active and busy and brings her daily laughs!