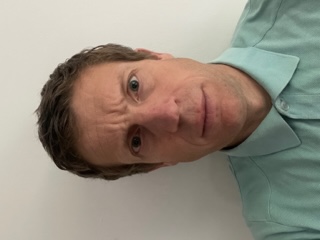 Rich joined the WHO CC in November 2023 as a Strategy, Planning and Engagement Manager in the ACE Hub Wales team. Prior to joining the team Rich has spent most of his professional career in the sport sector, previously with Sport Wales and most recently with a private consultancy based in Birmingham called Sport Structures. He is passionate about using sport, physical activity and volunteering to make a positive difference to the lives of people of all ages and the communities in which they live. During this time Rich has gained valuable experience in project and programme management, relationship development and management, organisational governance, people and community development and equality, diversity and inclusion.
Rich's proudest professional achievement is setting up and growing the Young Ambassador programme across Wales in 2009 to develop the leadership skills of young people and empower them to make a difference through sport and physical activity in their schools and communities. The programme is still going strong today with lots of new young people being empowered to become leaders of the future and is a great example of a London 2012 legacy project.
Away from work Rich enjoys being active and is often seen squeezing a swim, bike or run in around his children's busy after-school activities! He also enjoys watching live music and volunteering at his local parkrun and running events.