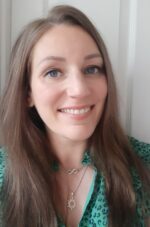 Rebecca joined the team in 2021 and is the strategic lead for Health Economics and Modelling, and supports the Health and Sustainability Hub.
Prior to her current role, she was Consultant in the North Wales local public health team for four years, leading on a range of health improvement programmes of work. During the Covid-19 pandemic, Rebecca was a Consultant lead for the North Wales Test, Trace, Protect Regional Hub and worked extensively across the care homes and educational settings agendas.
Prior to joining Public Health Wales in 2016, Rebecca undertook public health specialty training in the North West of England, working across Cheshire and Merseyside with a wide range of Local Authority, NHS, Third Sector and national Government partners.