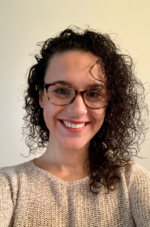 Leah joined Public Health Wales in 2022 as a Senior Policy and International Evidence Development Officer. Prior to this role, Leah worked at the Wales Centre for Public Policy focusing on looked after children, economy and skills, health and social care, and tertiary education projects.
Previously, Leah worked at the Association of State and Territorial Health Officials (ASTHO) in the United States where she helped build the capacity of state and territorial health agency leadership to identify, develop and implement evidence-based law and policy. She has also worked in state government as a public health lawyer.
Leah has an MSc in Health Policy, Planning and Financing from LSE and LSHTM (2021), a juris doctorate from Penn State Law (2013) and a BA in political science from the George Washington University (2010).