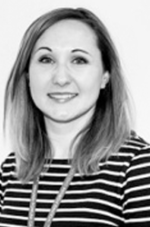 Lauren is a Public Health Practitioner for Public Health Wales, working in the Policy WHO CC Directorate on the international health agenda.
Lauren graduated with a Masters in Public Health from the University of Manchester's School of Medicine, where she completed a dissertation investigating the impact of HIV/AIDs Voluntary Testing and Counselling services where stigma reduction interventions were in place.
She has completed a BSc in Human Sciences at Durham Universities School of Anthropology. Lauren completed her dissertation at the University of West Bohemia, Czech Republic in a comparative study of attitudes towards MMR and the cultural variations.
Lauren has spent time living and working in Zanzibar, Madrid and India where she assisted in a community development programme.
More recently, Lauren has taken part in the Young Gastein Scholarship, which is a joint project of the International Forum Gastein, the European Commission and the World Health Organization Regional Office for Europe aimed at young professionals from across Europe who are working in the field of health and has given her the opportunity to develop important public health competencies such as the ability to build alliances and partnerships, learn advocacy and persuasion skills and develop presentation and communication skills in a European context.
She is a UK Public Health Registered Practitioner in Public Health (PR0243).