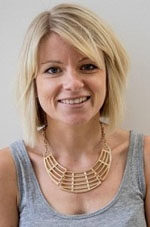 Kath is an experienced researcher and has worked for Public Health Wales since 2012. Working as an International Programme Manager, her current focus is on investigating methods for calculating and measuring social value, including Social Return on Investment (SROI) and managing the Welsh Health Equity Status Report Initiative (WHESRi). In addition, through a secondment to the Welsh Health Impact Assessment Support Unit (WHIASU), Kath will be exploring how Health Impact Assessment can be used as a platform for SROI analysis, and will also be providing advice, training and guidance on using HIA.
Her background is as a researcher in social sciences, social policy, criminology and statistics, having previously worked as a Senior Research Officer for the Office of National Statistics and as a Statistical Analyst for Statistics New Zealand. Kath has an MSc in Social Research Methods and a BSc First Class Honours in Social Policy and Criminology, both obtained from Cardiff University.
Kath is also a member of Social Value UK.