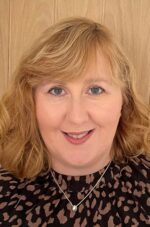 Jennifer joined Public Health Wales in 2016 and has worked across various Directorates before joining the ACE Hub in a variety of roles, such as a PA to Programme Director in the Early Action Together Programme and more recently as Business Support Manager for the administration team on Public Health Wales' covid response.
Jennifer enjoys the challenge of working in a busy environment whose aim is to effect change for our nation. She is looking forward to assisting the team and supporting them to achieve their goals in helping Wales become more trauma informed.
Jennifer has a busy family-life and her spare time is often centred around organising them!