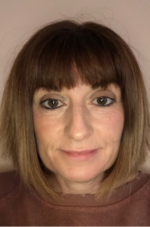 Emma has worked in the substance misuse sector for the past 17 years, initially as a front-line worker and then as a team leader covering the three counties of Pembrokeshire, Ceredigion and Carmarthenshire for Barods Young Persons Service – Choices. Emma is passionate about harm reduction and recovery and feels privileged to be part of so many young people's journeys.
Emma's career has predominantly centred on children and young people within the substance misuse field, and this has inspired her to join the ACE Hub on a 12-month secondment to lead the way for the substance misuse sector to be TrACE informed. She believes in the importance of creating an environment that embraces kindness, gratitude and care with compassion.
In addition, Emma is a mother to Megan, 23, and Rowan, 16, and aspires to be a positive role model for them. Emma loves walking and has three beautiful dogs that keep her active. She has recently joined a yoga class and enjoys guided meditation in her spare time.