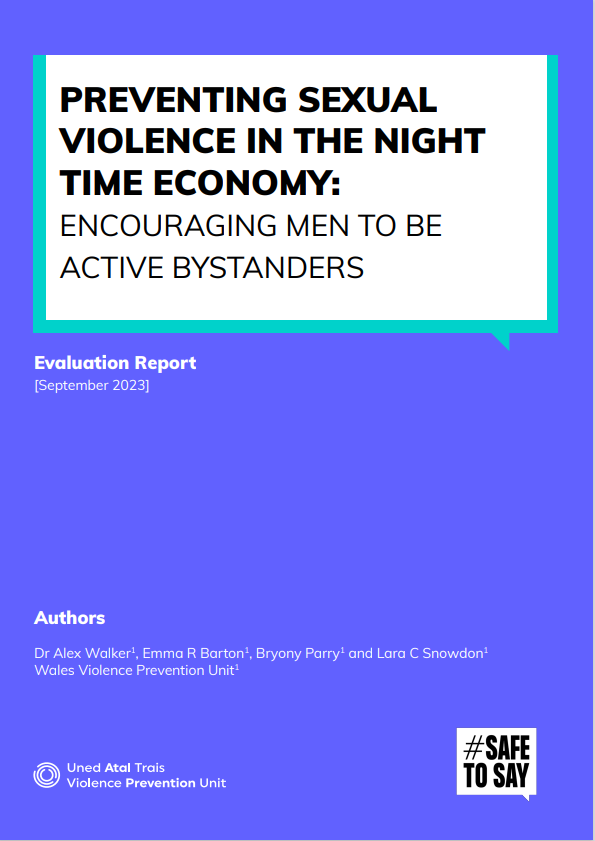 #SafeToSay seeks to prevent sexual harassment through encouraging prosocial bystander responses towards sexual harassment or its warning signs in night life spaces.
Building on the evaluation of Phase One of #SafeToSay, Phase Two was delivered by the Wales Violence Prevention Unit, with funding from the South Wales Police and Crime Commissioner, as part of the Home Office Safety of Women at Night (SWaN) fund.
This evaluation has used findings from social media and website analytics, as well as the responses to a post-campaign public perception survey.